Long-Term Care for Your Long-Time Friend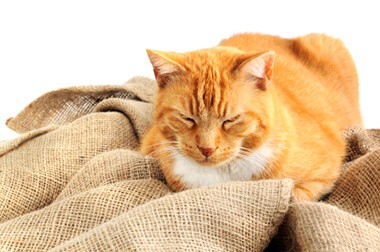 Park County Animal Hospital's staff and veterinarian are also pet owners, and we understand that you want to extend the length and quality of life for your pets as much as possible. With a lifetime of memories, your pets are an integral part of your family, and we are committed to preserving the vitality of your senior pets so you can enjoy the special bond you have with them for as long as possible.
Changing Health Care Needs of Aging Pets
As pets age, we often have to change the types of activities we do with them. Our daily run might become a little shorter or a little slower, but we know they will be healthier with exercise so we don't stop, we just change.
The amount and type of health care for your senior pet also requires changes. In many ways, senior health care is more important than the care we provide when pets are young puppies and kittens.
Instead of once-a-year checkups, we recommend your pet be seen twice a year. Since early detection of disease allows us to manage changes in your pet's organ function, seeing your pet more frequently and using blood testing to track chemical balance and organ performance will allow us to stop many issues before they cause your pet irreparable damage.
Changing Nutritional Needs of Aging Pets
Changes in your senior pet's activity levels and organ function require different foods to promote long and healthy life. Our veterinarian will work with you to select the best pet food for your pet's condition. If a special diet would best fit your pet's needs, our in-house veterinary pharmacy stocks senior pet foods and prescription diets for your convenience.
Senior Pet Changes
As pets age, the ability and range of motion they are comfortable with may change as well. If you notice your pet is having difficulties getting up or lying down, speak with our veterinarian about pet arthritis treatments. Many advances in veterinary medicine have allowed us to successfully treat arthritis and extend senior pets' quality of life significantly.
Senior pets often need professional veterinary dental cleaning. Even with regular brushing at home, plaque buildup can peak in the senior years, requiring some additional help to restore oral health.
Pets tend to hide signs of illness, making it hard for pet owners to know when medical attention is needed. If you notice behavioral changes, be sure to alert our veterinarian so we can check for any changes in organ function or for any signs of diseases that we can treat. Early treatments produce the best results and hope for full recovery.